The Arezzo Province, Val d'Orcia and Chianti
Enjoy 10 nights Tuscan Wandering; 4 nights Arezzo, 3 nights Val d'Orcia, 3 nights Chianti.
To pre-book one of our Simpson Wandering holidays please call our experts on

020 8392 5858

.
Overview
Below is our recommended route, although it's possible to travel in whichever direction you prefer, you just need to stay a minimum of three nights at each hotel. To start planning your tailor-made itinerary, please call one of our specialists.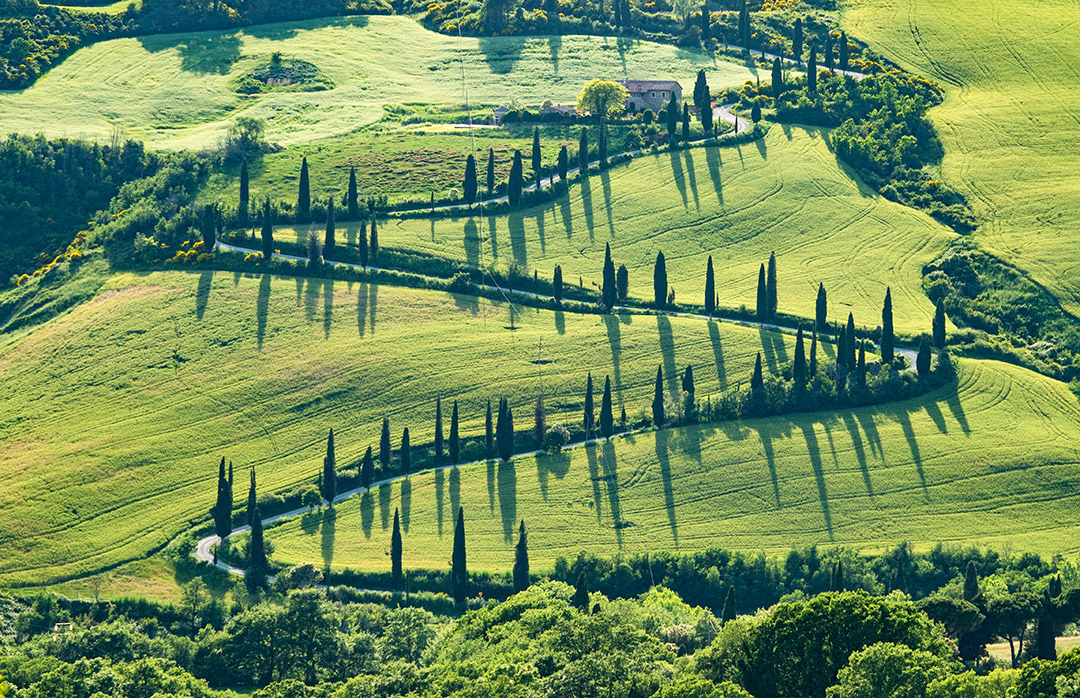 ---
Prices from £1,650pp, based on 2 sharing including 10 nights accommodation as shown above, breakfast, flights, car hire and a 'Taste of Tuscany' at each hotel. Flight supplements may apply. Please note we can tailor-make itineraries but a price change may occur.
THE AREZZO PROVINCE, 4 nights at La Madonnina
Bordered by the Apennines to the east, the Arezzo province is a fairy tale land of forests and castles stretching down to the Umbrian border in the south. Arezzo itself is one of the wealthiest towns in Italy thanks to its long history as a magnet for goldsmiths and there are an abundance of stylish boutiques and elegant restaurants here as a result. Anghiari, widely considered to be among the most beautiful villages in Italy, is well worth a visit to catch one of the many impromptu music concerts that spring up amongst the cobbled streets in summer and a visit to the chic hilltop town of Cortona is a must. Just across the border in Umbria, Lake Trasimeno is a delightful place to spend a day by the water and the region's vibrant capital Perugia is bursting with life and drivable in just under an hour.
Explore Arezzo Province from our delightful Simpson Hotel La Madonnina.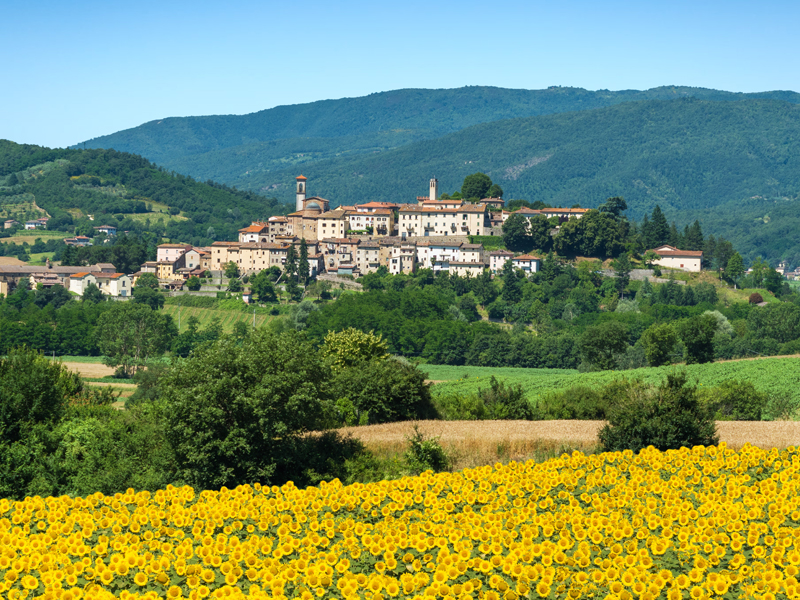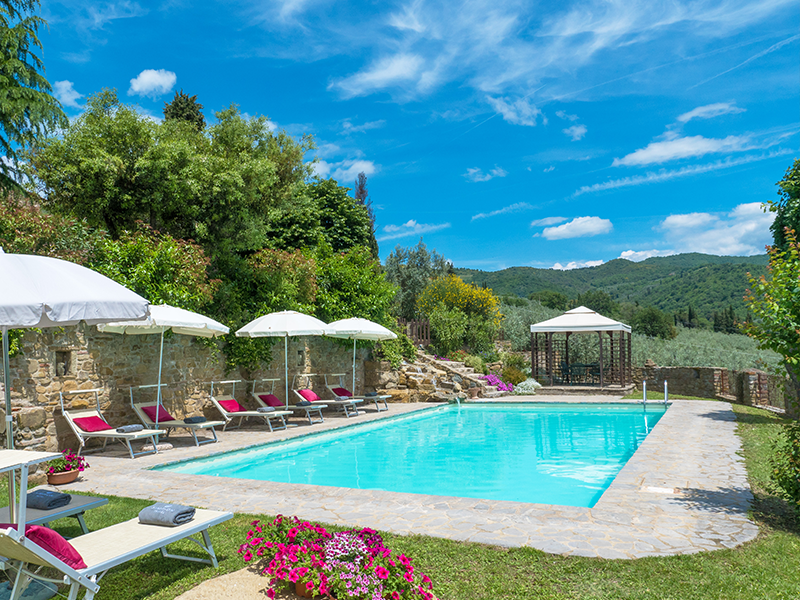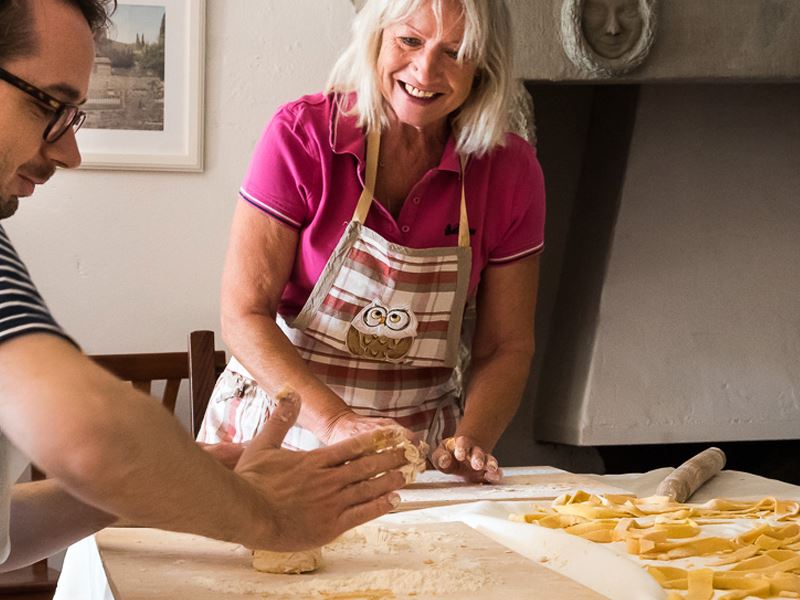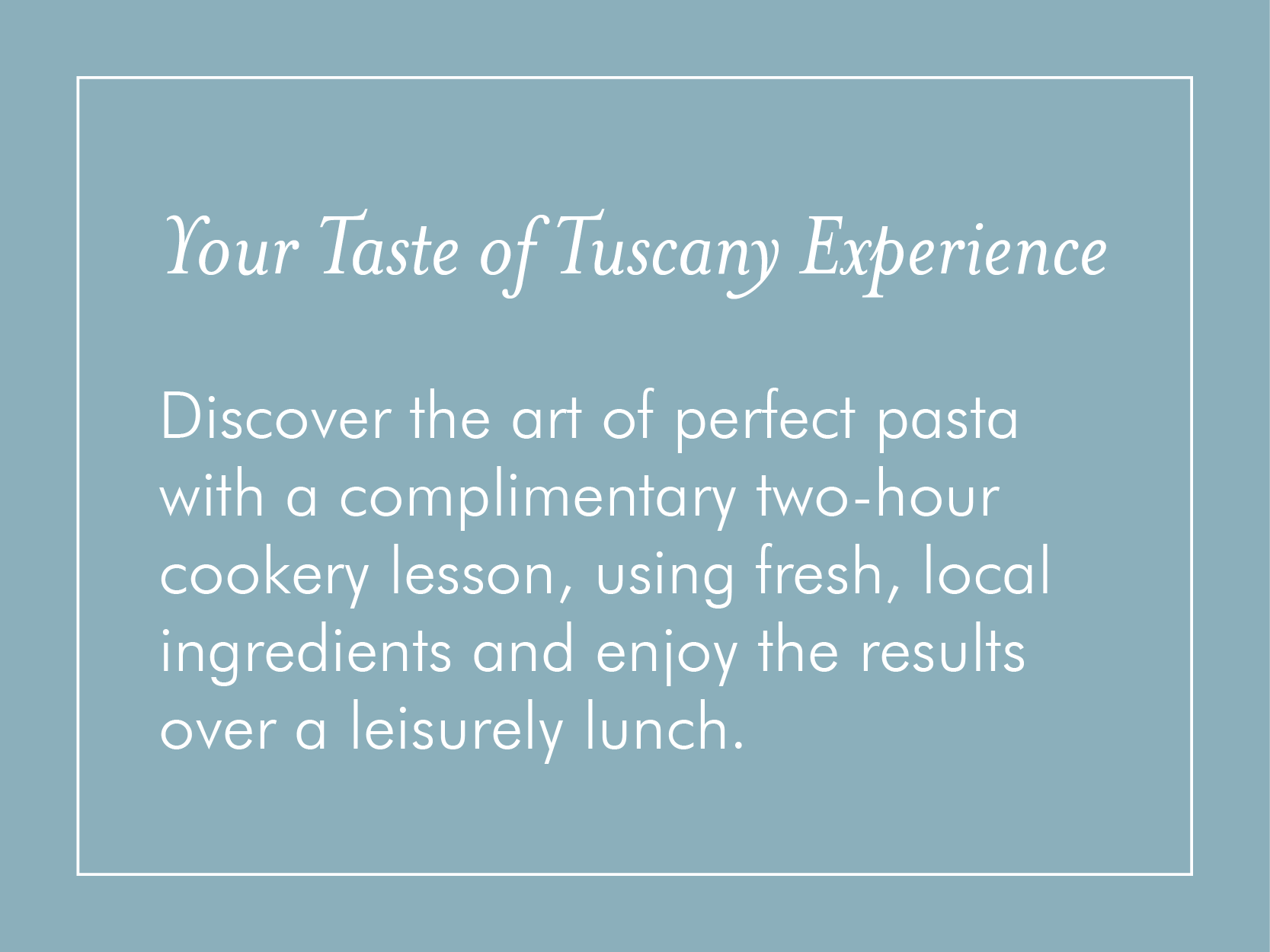 VAL D'ORCIA, 3 nights at La Locanda del Loggiato
Backdrop to some of the heart-achingly lovely landscapes in The English Patient, the gently rolling hills and golden fields of the UNESCO-listed Val d'Orcia, are guaranteed to capture the imagination and stir the soul. And your base in Bagno Vignoni offers something a little different. The Piazza d'Acqua at the heart of the village is home to a pool of warm volcanic waters, famed for their healing properties and attracting visitors since medieval times. Though bathing is no longer permitted in the picturesque central square, a few minutes' walk will take you to one of the delightful hot springs nearby where you can soothe away those aches and pains with impunity.
Explore Val d'Orcia from atmospheric La Locanda del Loggiato.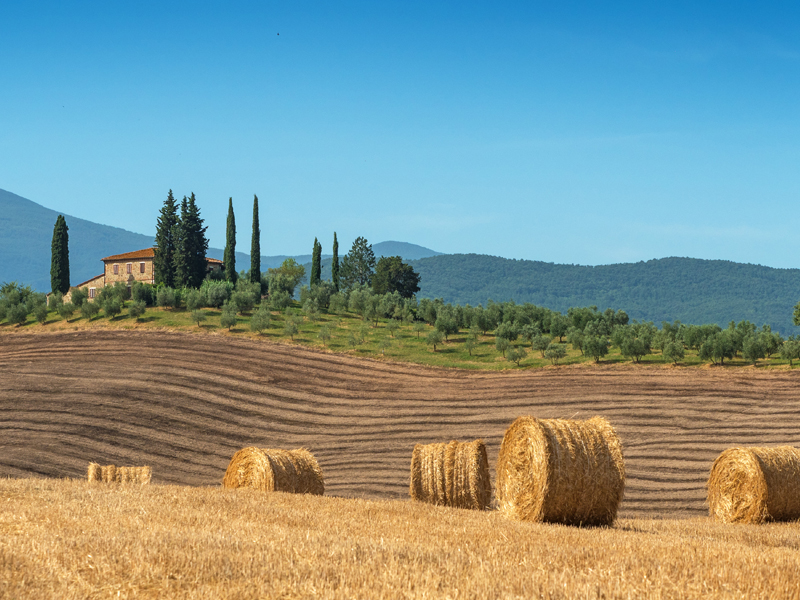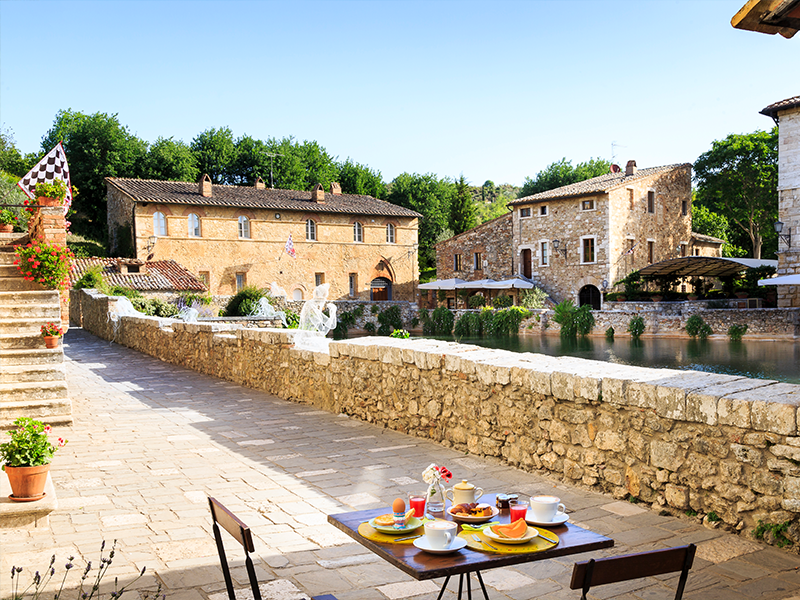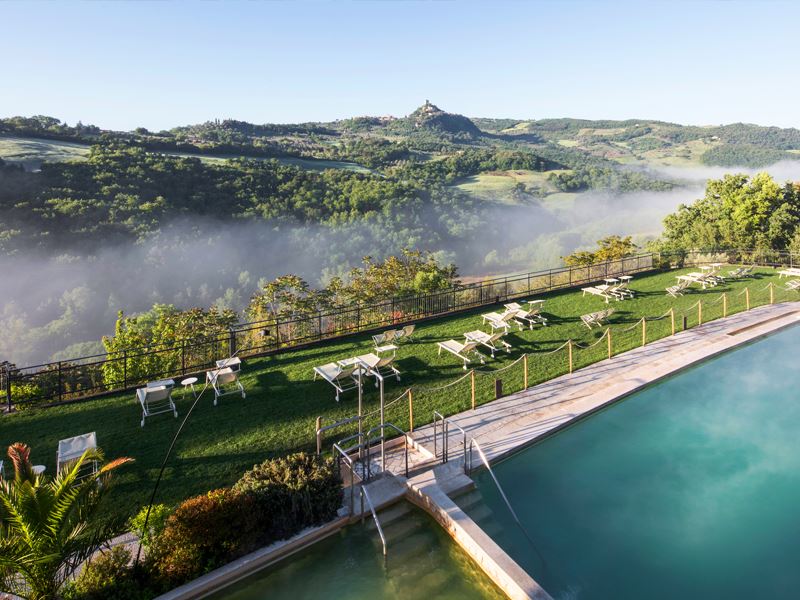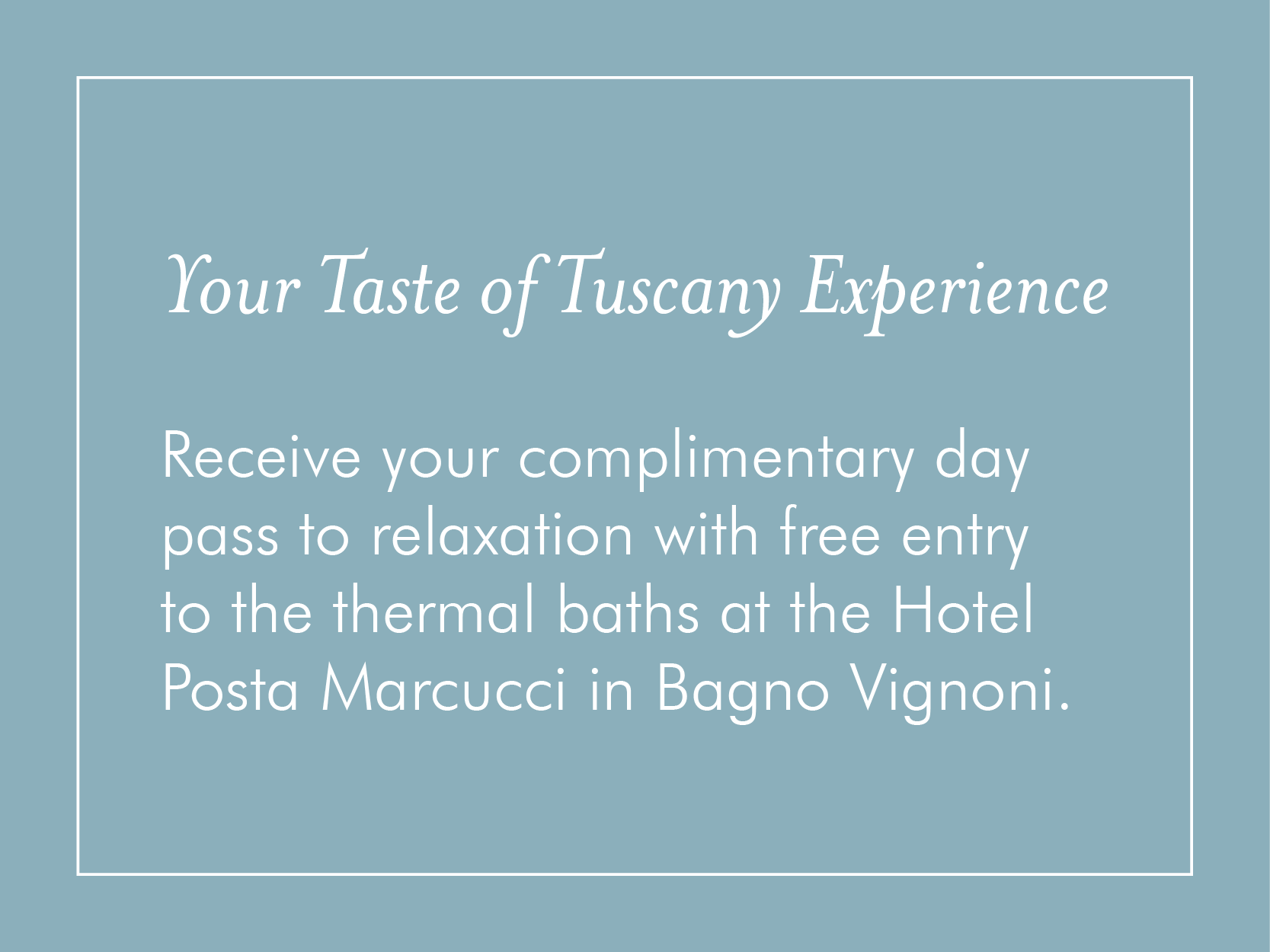 CHIANTI, 3 nights at La Canonica di Cortine
Famed for the magnificence of their architecture and the rich array of treasures within their historic city walls: Florence, Siena and San Gimignano make up Tuscany's golden triangle. Cradled at the very centre is Chianti, home to some of the most exceptional boutique wineries in the world. Learn more about the process at the wine museum in Greve and enjoy wine tasting and a trip to the famous butcher in Panzano; or drive between Gaiole and Radda and see the tell-tale signs of historic power struggles, symbolised by the fortified towns and towering castles that dominate this impressive landscape. Wherever you chose to wander you can rely on an excellent choice of restaurants serving delicious local cuisine, perfect for whiling away the hours with a glass of Chianti Classico – or two!
Explore Chianti from enchanting La Canonica di Cortine.