Tuscan Wandering
Our Tuscan Wandering holidays give you the freedom to explore without the constraints of an hour-by-hour itinerary. Along with the tranquil East, home to our much-loved Simpson Hotels, your tour of Tuscany can include both Chianti and the beautiful South of the region, with accommodation that captures the spirit of each destination – and then we'll take care of all the details, including flights and car hire.
We're also including an optional 'Taste of Tuscany' experience with your accommodation: a complimentary treat, different in each location, to give you a fuller, more authentic flavour of your chosen destinations.
GET IN TOUCH
Our Italy experts, Micaela and Daniela, have a passion for Tuscany that is infectious, but above all, it means their advice is worth its weight in gold. Ask them all the questions you need to help you create a Tuscan Wandering holiday you'll love. You can call them on 020 8392 5858 or email sales@simpsontravel.com with a convenient time for them to call you back within our normal office hours.
DANIELA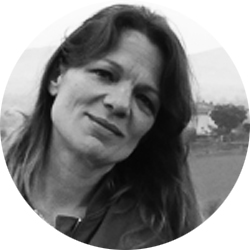 "When I started working in travel, it was only supposed to be a six-month stint, but Italy captured my imagination – and almost ten years later, I still love sharing its amazing diversity with guests. From the hills, vineyards and olive groves of Chianti to the wild woodlands of the Casentino (Eastern Tuscany) and the gentle rolling hills of the Val d'Orcia, it's simply magical!"
MICAELA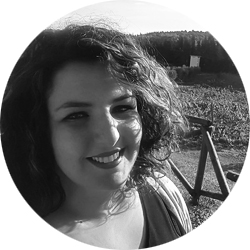 "I've loved Tuscany forever. My dad did his military service in Florence and recently my sister studied there so I had a good excuse visit. Tuscany is perfect for everyone, it has art, culture and romantic landscapes that would satisfy the most demanding dreamers. If you want to unwind and completely forget the daily routine this is the place to go."
---
TUSCAN WANDERING FAQ's
Created for couples who want an introduction to Tuscany, our Tuscan Wandering holidays are an opportunity to personalise your time away with the kind of experiences that will make it truly memorable for you – and make sure you don't miss the highlights!
What's included in the price?
Flights and car hire are included, along with your accommodation. After booking, we'll also send you a detailed list of attractions.
How many nights do I stay in each place?
Our Simpson Hotels and chosen bed and breakfast accommodation are available for a minimum of three nights.
Where do I fly to?
Although flights are available to Florence, they are often disrupted due to the weather, so we'll take you to Pisa and provide directions for the drive from the airport to your first port of call.
Where do I pick up my hire car?
Your hire car needs to be picked up and dropped off at Pisa airport.
When can I travel?
The Tuscan Wandering programme runs from May up to the second Saturday in June and from the second half of September to the end of October. Please note that due to cooler temperatures, private swimming pools will be closed from 30 September.
How do I book?
Bookings are by telephone only. Contact our Italy travel specialists Micaela and Daniela on 020 8392 5858 or email sales@simpsontravel.com with a convenient time for them to call you back within our normal office hours.
Will I need to pay Italy's tourist tax?
It depends on where you stay. However, when it's required, you'll need to pay it in cash to the hotel owners and it varies from one to two euros a day per person for the first seven nights of your stay.
How easy is it to get to Florence?
From Chianti, there's a parking area just off the A1, a half-hour drive away, and from there it's a 20-minute tram journey. Parking is just eight euros for the whole day and trams run every three to four minutes until around 11pm. Or you can drive to the Piazzale Michelangelo, a view point over the city, and walk down.
From East Tuscany, there are fast trains from Arezzo which will get you to Florence in an hour and cost around eight euros per person.
Florence isn't easily accessible from Southern Tuscany by public transport. The best way is to take your car and park at the Piazzale Michelangelo.