Polignano a Mare and Val D'Itria
Enjoy 7 nights Puglian Wandering; 4 nights Polignano a Mare, 3 nights Val D'Itria.
To pre-book one of our Wandering holidays, please call our experts on

020 8392 5858.
Overview
Below is our recommended route, although it's possible to travel in whichever direction you prefer, you just need to stay a minimum of three nights at each hotel. To start planning your tailor-made itinerary, please call one of our specialists.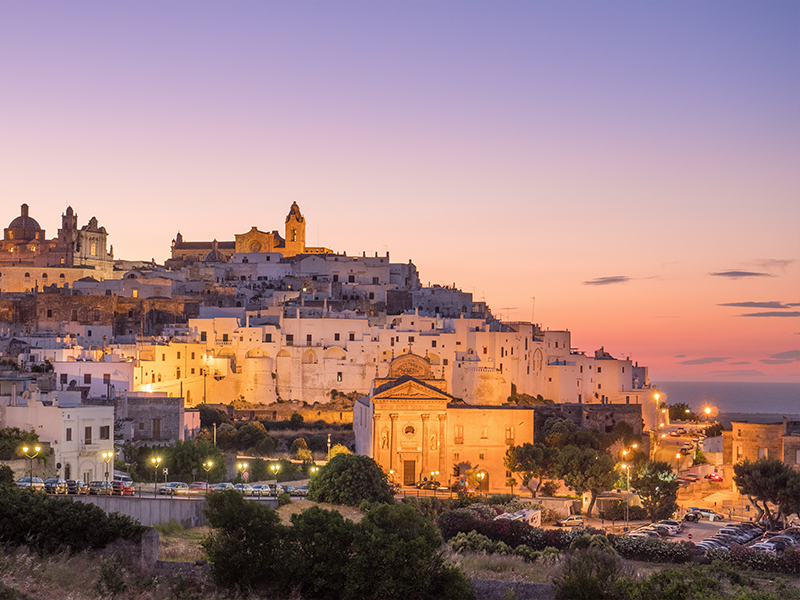 ---
Prices from £1,550pp, based on 2 sharing including 7 nights accommodation as shown above, breakfast, flights, car hire and a 'Taste of Puglia' at each hotel. Flight supplements may apply. Please note we can tailor-make itineraries but a price change may occur.
---
POLIGNANO A MARE, 4 nights at Masseria le Torri
Perched on the cliffs above the Adriatic coast, the breathtaking views from the old town in Polignano a Mare are something to behold. This enchanting town, with its pale stone and whitewashed walls, carefully tended pots brimming with colour and artistic touches at every turn, has an irresistible bohemian vibe and wonderfully infectious appeal. Its precipitous position is a draw for cliff divers from all over the world who assemble here in the summer to launch themselves from a height of 28m into the turquoise waters below. A choice of superb restaurants and bars, a glorious beach and an eclectic mix of stylish boutiques ensure this little town remains a firm favourite. Masseria Le Torri, tucked away amongst the olive groves just a 15-minute drive from here, is also a wonderful base for exploring nearby Monopoli and the glamourous beach clubs along this glorious stretch of coastline.
Explore Polignano a Mare from the tranquil and elegant Masseria Le Torri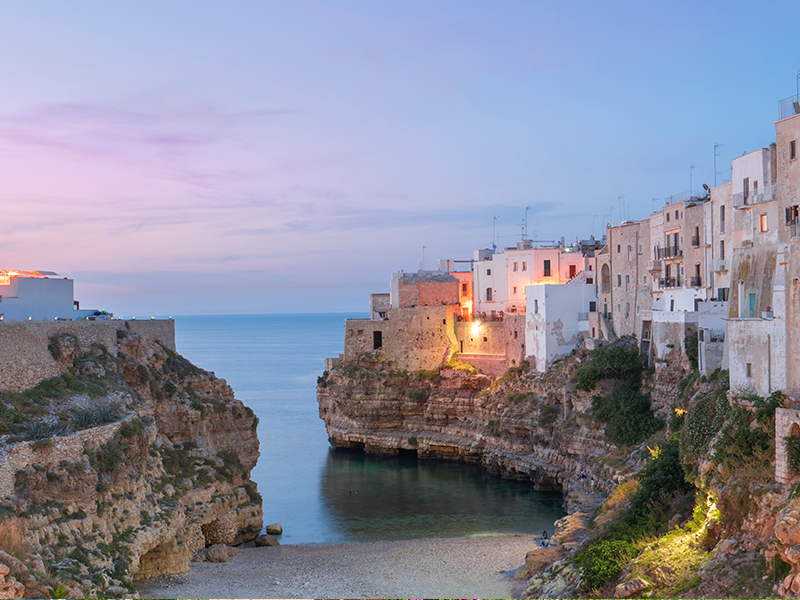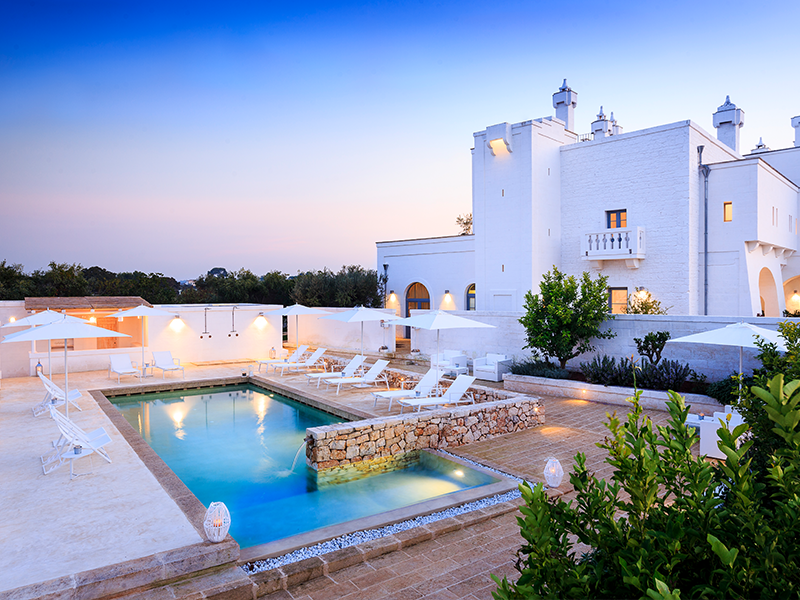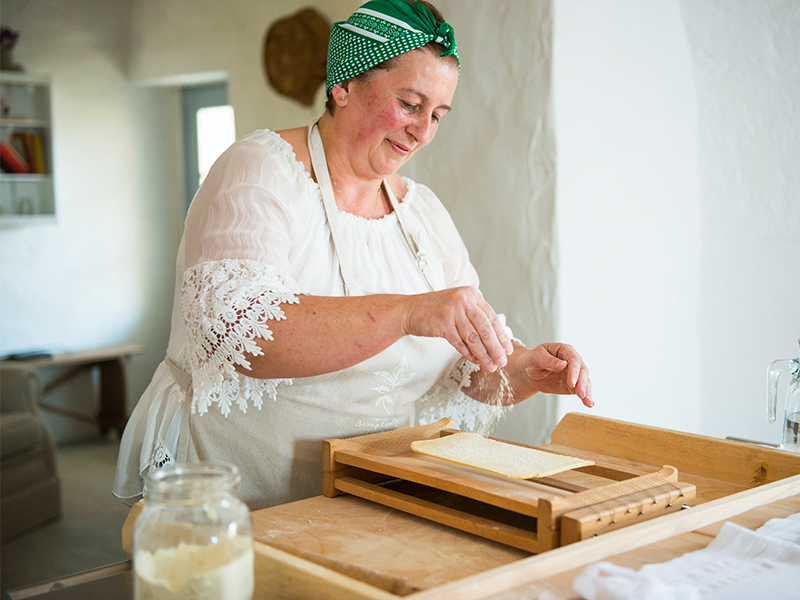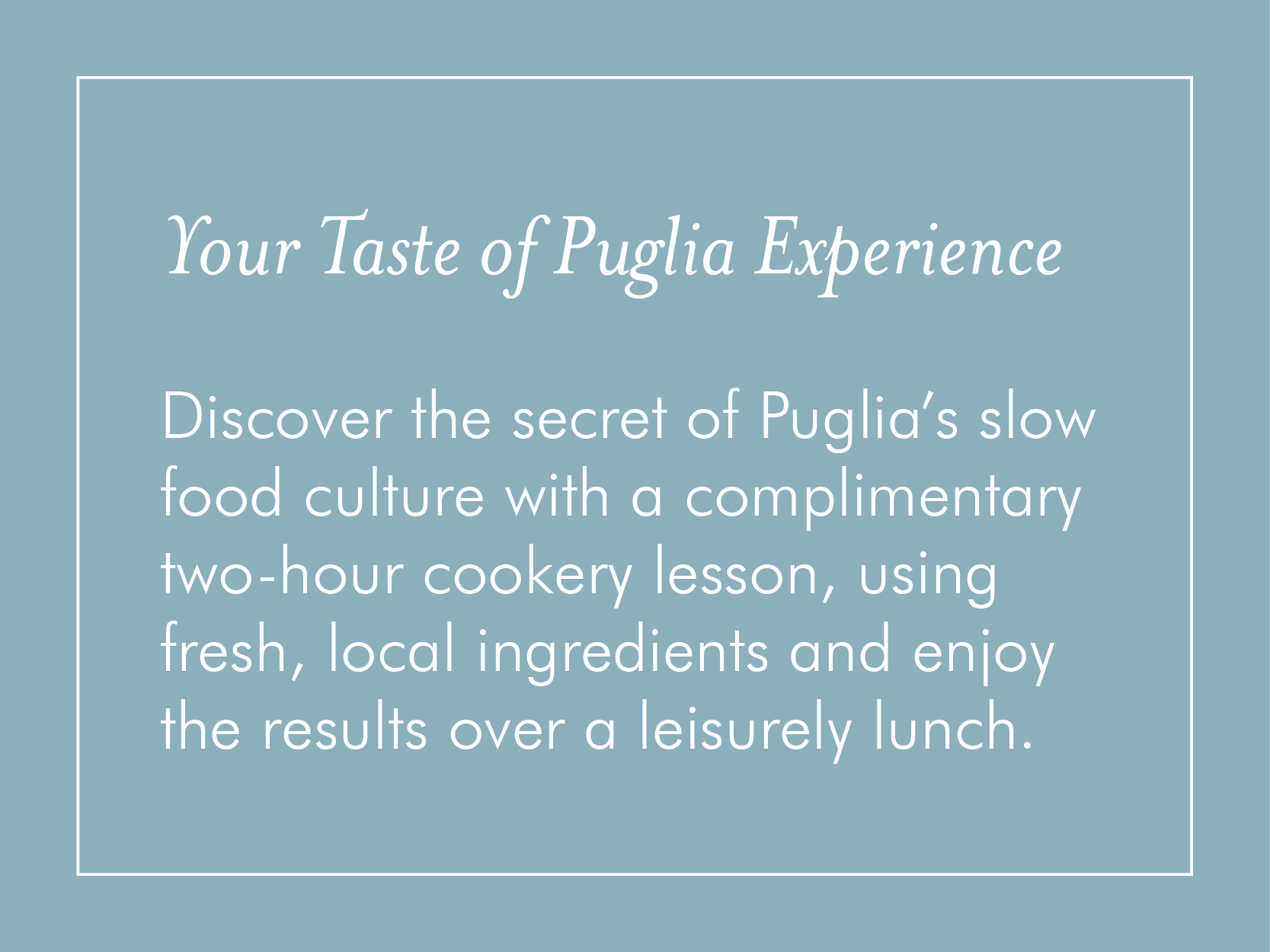 VAL D'ITRIA, 3 nights at Leonardo Trulli Resort
The Val d'Itria's gently undulating hills and agricultural landscape of vineyards and olive groves is brought magically to life by the conical roofs of the little trulli houses that pop up throughout this enchanting part of Puglia. Alberobello is home to the highest concentration of trulli and is designated a UNESCO world heritage site as a result, but the surrounding hillsides are where they are at their most captivating. Your base at the heart of this beautiful region, is ideal for exploring the wealth of riches on offer here. Walk or cycle along the charming trails that meander through the countryside between Locorotondo and Martina Franca or drive to the Grotte di Castellana, where the vast network of underground caves houses an astonishing array of stalactites and stalagmites within its glittering chambers.
Wherever you end up, you can rely on an excellent choice of restaurants serving delicious regional dishes and a very tempting selection of locally produced wines.
Explore Val d'Itria from the charming Leonardo Trulli Resort