Autumn short breaks
Even if you've only got a few days to spare, you can still escape for a short break to selected Simpson Hotels and villas in Corfu, Crete, Kefalonia and Mallorca this October. Three-night holidays start at just £565 per person, with flights and car hire included. Below we've suggested some properties that are 60 minutes or less from the airport, but we can also tailor-make your break to virtually any hotel or villa from our collection – please contact us on 020 8392 5858 for a quotation.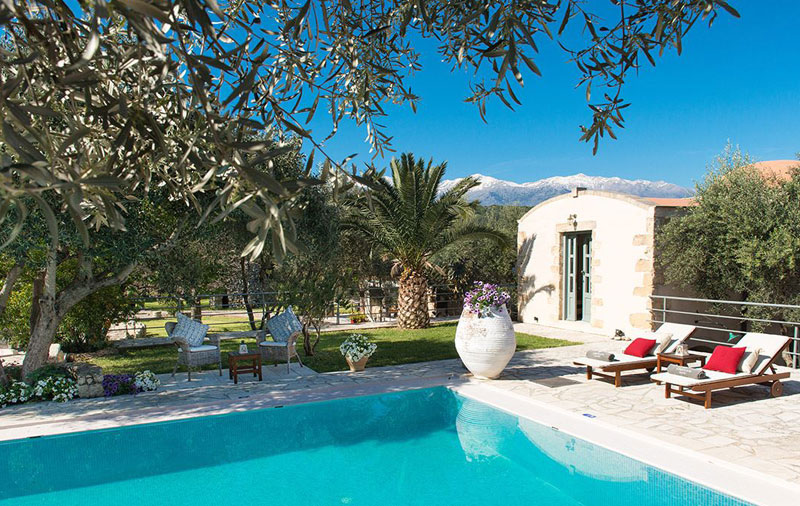 Arosmari Village Hotel Crete, Greece
10 cottages (1-2 bedrooms)
3 days from £617pp
4 days from £702pp
5 days from £788pp
A cluster of stone cottages nestled in lush Mediterranean gardens.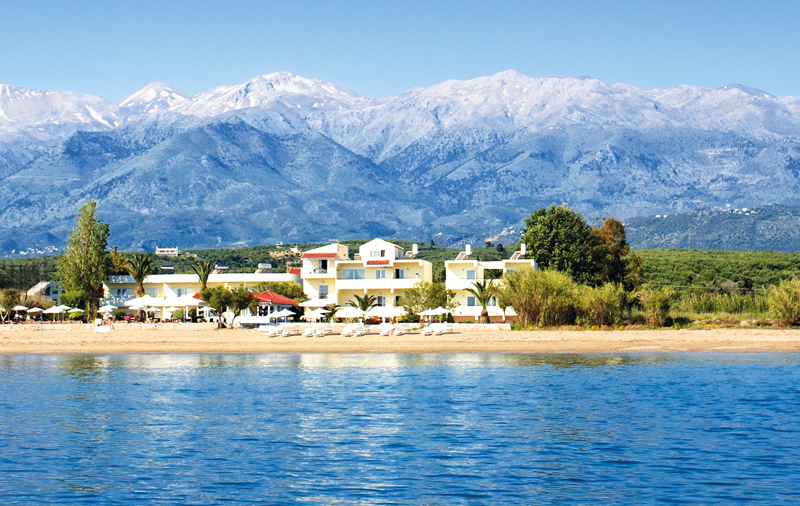 GK Beach Hotel Crete, Greece
23 suites (1 bedroom)
3 days from £600pp
4 days from £680pp
5 days from £760pp
An unbeatable beachfront location and faultless yet friendly service.
Avithos Beach Estate Kefalonia, Greece
8 suites (2-4 bedrooms)
3 days from £565pp
4 days from £634pp
5 days from £702pp
Family-sized beach suites just a gentle stroll from fine golden sands.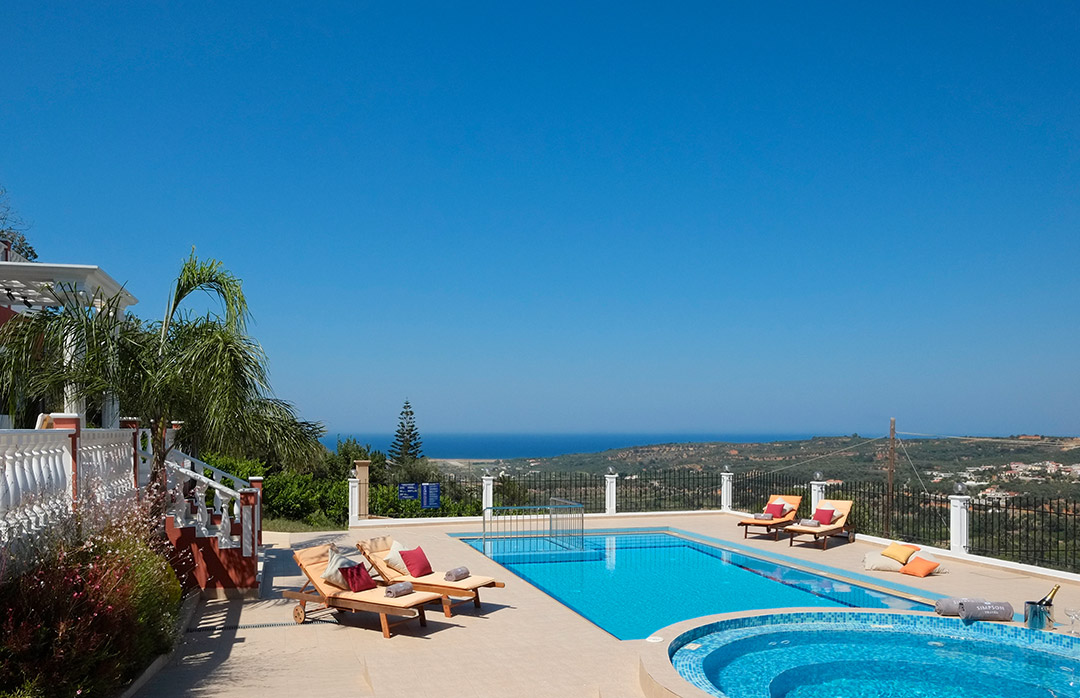 Villa Iro Crete, Greece
3 bedrooms
3 days from £664pp
4 days from £766pp
5 days from £867pp
All the comforts of home, with exceptional sea and White Mountain views.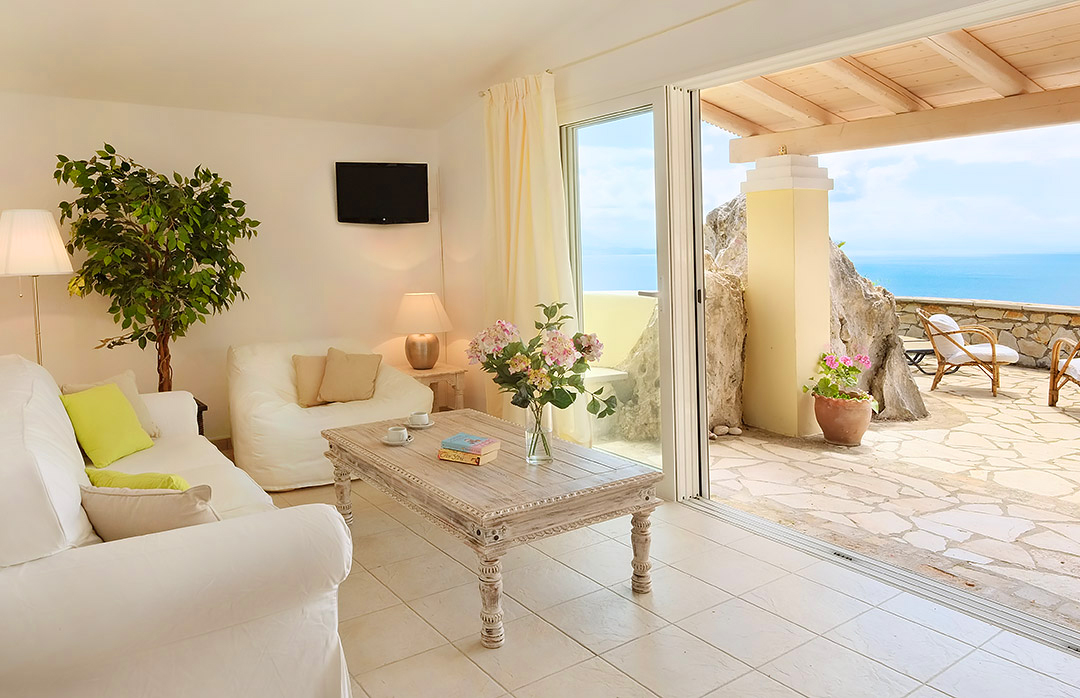 The Saints Corfu, Greece
6 cottages (1-2 bedrooms)
3 days from £629pp
4 days from £718pp
5 days from £808pp
Pretty pastel-coloured cottages with private terraces and sublime sea views.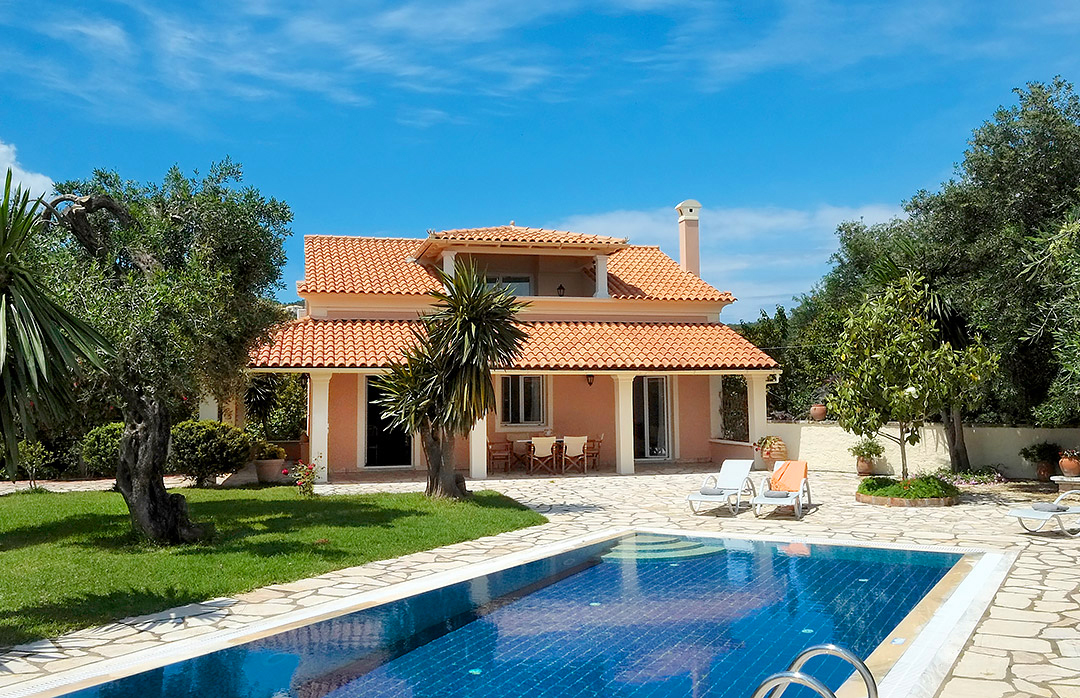 Villa Sotiris Corfu, Greece
3 bedrooms
3 days from £825pp
4 days from £981pp
5 days from £1,136pp
Simply styled with stunning views, five minutes' walk to Agios Stephanos.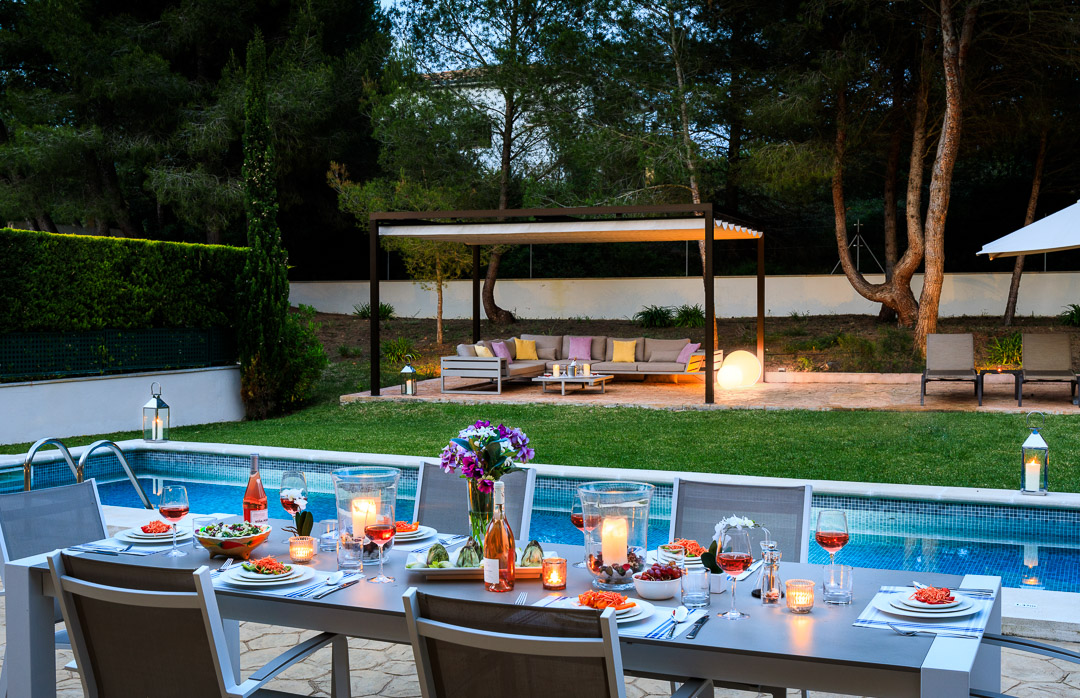 Villa Manresa Pollença, Mallorca
3 bedrooms
3 days from £540 accomm-only
4 days from £720 accomm-only
5 days from £900 accomm-only
Generously sized and contemporary, a short stroll from the beach.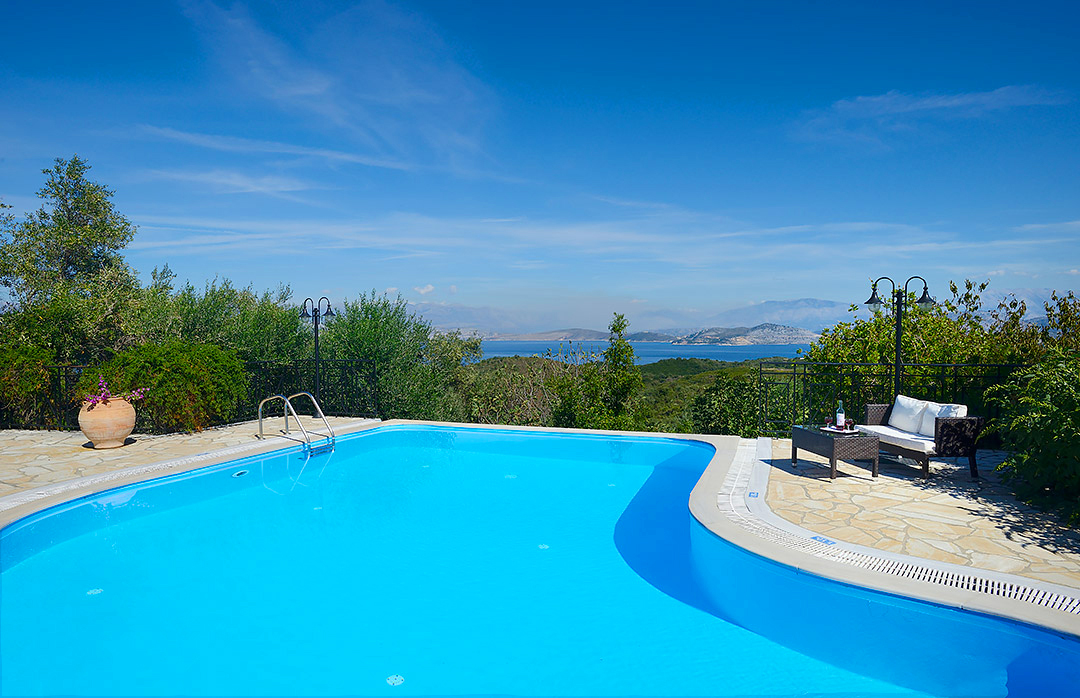 Emily's House Corfu, Greece
3 bedrooms
3 days from £818pp
4 days from £971pp
5 days from £1,124pp
A combination of castle and villa, barely five minutes' drive from Agios Stephanos.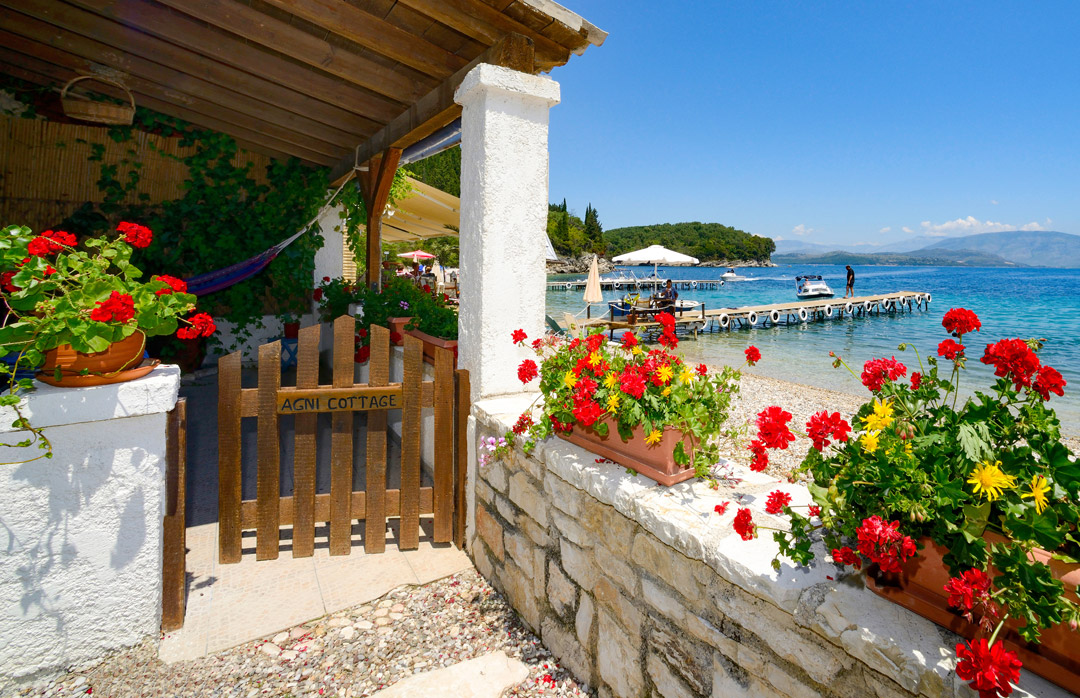 Agni Cottage Corfu, Greece
1 bedroom
3 days from £672pp
4 days from £775pp
5 days from £879pp
A charming, romantic cottage within walking distance to local tavernas.
Terms and conditions
Prices based off two sharing, departing on the lowest priced available departure date in October 2018. Per person prices include the stated number of nights' accommodation, return flights and car hire and/or transfers. Accommodation-only prices include the stated number of nights' accommodation. Flight supplements may apply. Prices correct as of 21 September 2018.
'Autumn short breaks' promotion is applicable only for select accommodation and subject to availability. For full details or to book, please call our travel specialists on 020 8392 5858.