Minibus at GK Beach Hotel
We are delighted to offer hassle-free transportation to some of western Crete's leading attractions. The trips are unguided, but our regular, friendly GK minibus driver will ensure a smooth and easy journey. These trips operate in May, June, September and October; please see below for more details and prices.
Good to know...
These trips are transport-only (not guided), and can be booked and paid for either before you leave or locally at
GK Beach Hotel.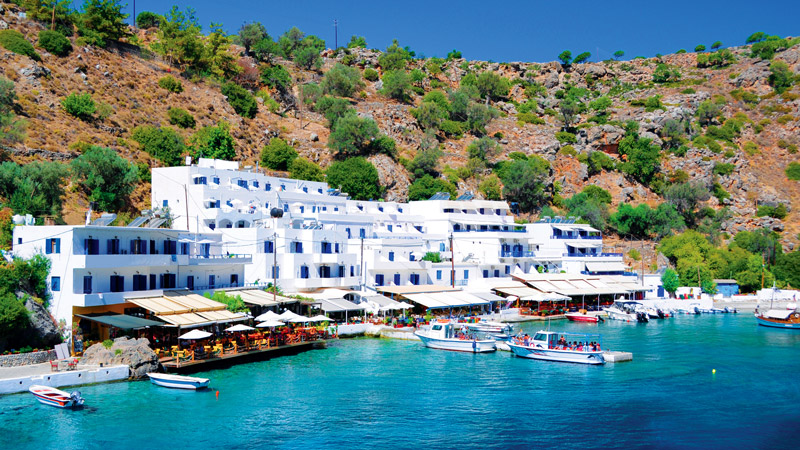 Loutro
This picturesque fishing village is only accessible by boat. We will take you to the port of Chora Sfakion on the south coast where a sea taxi will be waiting to transport you 'back in time' to Loutro. A three hour stay in Loutro will give time to swim in the clear waters of the bay and also for a delicious lunch in one of the waterside tavernas. Seafood caught locally is a speciality!
Mondays, 10.00 - 18.00
Cost: £74pp including sea taxi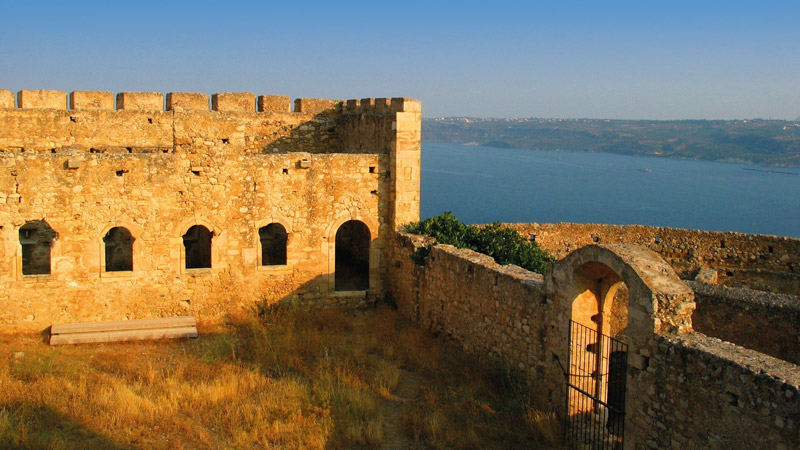 Aptera
Just a 15-minute drive from GK Beach, Aptera is an important Greco Roman archeological site dating back to the Minoan era. Once a city state, Aptera stands 200m above Souda with impressive views over the bay. The site boasts an arched Roman cistern and a renovated amphitheatre.
Thursdays 10.00 - 12.30
Cost £18pp (plus entrance 4 euro payable locally).
Rethymno & Lake Kournas
Rethymno is a charming coastal town with a small Venetian harbor and a well preserved Fortezza. The city beach has a long promenade buzzing with tavernas and coffee bars and boutique shops. After visiting Rethymno, return via Kournas Lake for photo opportunities. Surrounded by mountains, this is the only freshwater lake on Crete; fish and turtles flourish in the clear water. Time for a short stroll or to have a coffee in one of the tavernas overlooking the lake.
Fridays, 09.30 - 15.00
Cost: £38pp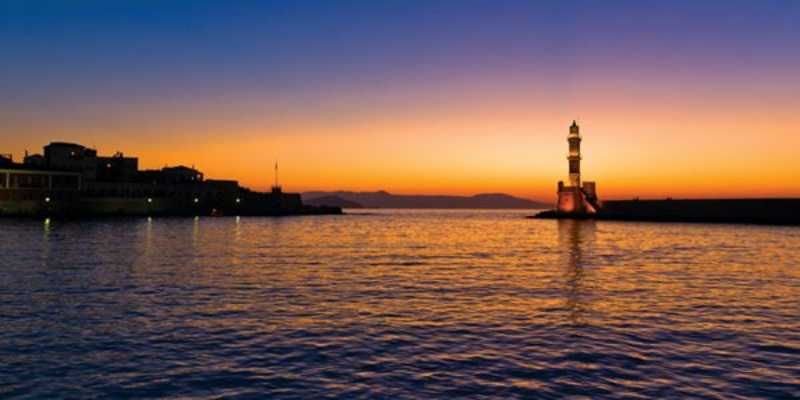 Chania by Night
Experience sunset over Chania harbour and enjoy supper in one of the myriad restaurants in the old town or on the harbour waterfront. A vibrant testament to virtually every key moment in Cretan history, the town showcases its Turkish and Venetian architecture among winding lanes and a beautiful harbour.
Fridays & Sundays, 17.00 - 22.30
Cost: £24pp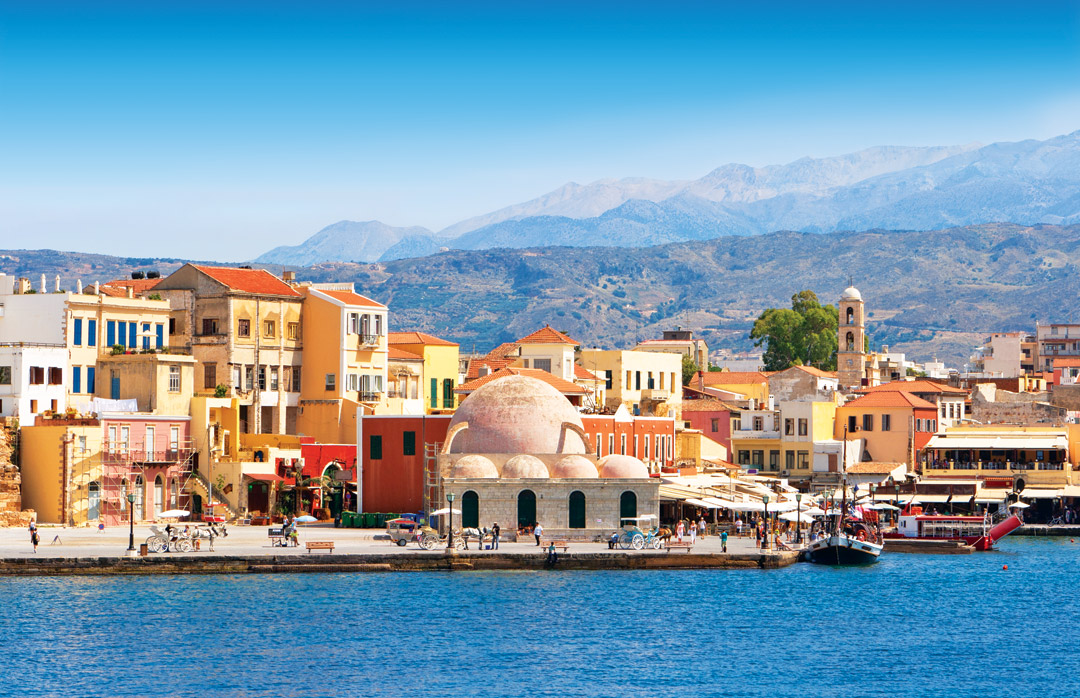 Chania Town
Chania Venetian old town boasts a 14th century harbour with one of the oldest lighthouses in Europe. Its narrow streets are packed with wonderful small shops, and on Saturdays you can experience the tastes, smells and wonderful atmosphere of the bustling farmers market, situated close to the old town's Turkish quarter. Time to enjoy lunch by the harbour front.
Saturdays 09.30 - 15.00
Cost £24pp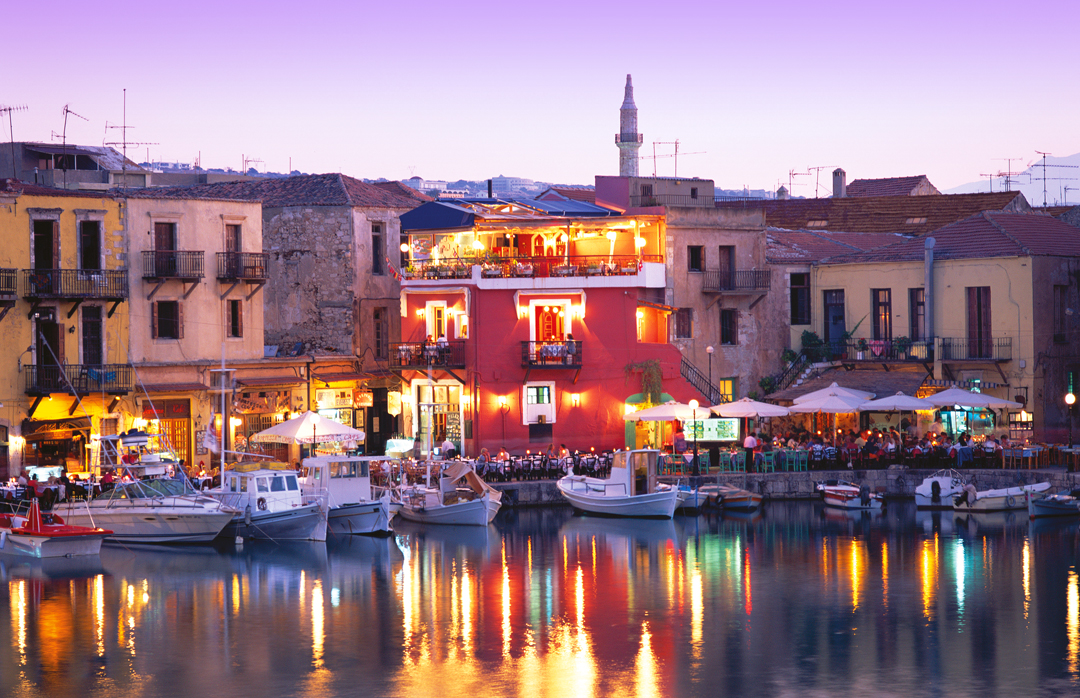 Rethymno by Night
Rethymno becomes a little livelier in the evenings, with many shops open til late. Our visit here allows time to explore the back streets and enjoy a relaxed dinner; Avli restaurant or Raki Baraki in the old town are both wonderful for a special treat
Saturdays, 17.00 - 22.30
Cost £33pp