North Corsica's top five beaches
North Corsica's top five beaches
From cosmopolitan Calvi to the wilds of Cap Corse, the north of Corsica crams huge variety into its beautiful coastline. Here are some of our favourite beaches.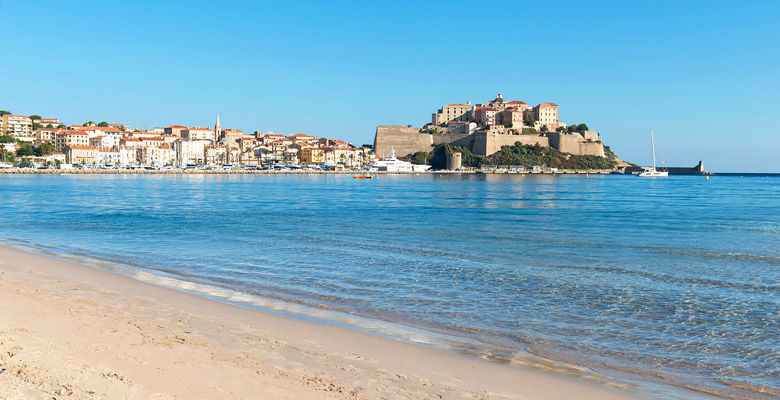 Calvi beach: the queen of the North
The main beach of this charming resort is an impressive five miles of soft golden sand, dominated by a fortified citadel with a further back-drop of distant snow-capped peaks. Calvi is the largest and probably the most photographed resort on Corsica, but there's always space on its huge beach even in the height of summer, with the added benefit of excellent places for coffee, lunch or a full-on French gourmet dinner nearby.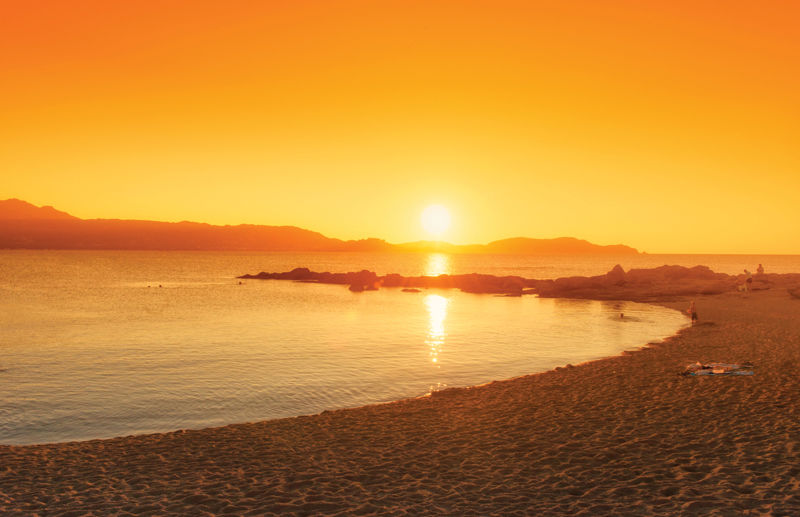 Arinella beach: spectacular sunsets
Enclosed by flat rocks which are brilliant for adventurous little ones to scramble over, this sandy beach nestles below the village of Lumio, with distant view to Calvi citadel. It faces west, which means day-long sunshine and spell-binding sunsets. If you'd like to linger here with a bottle at sun down, take the handy train from Calvi and alight at the "Plage Arinella" stop. Lumio, meaning 'light', is one of the loveliest of all the Balagne villages.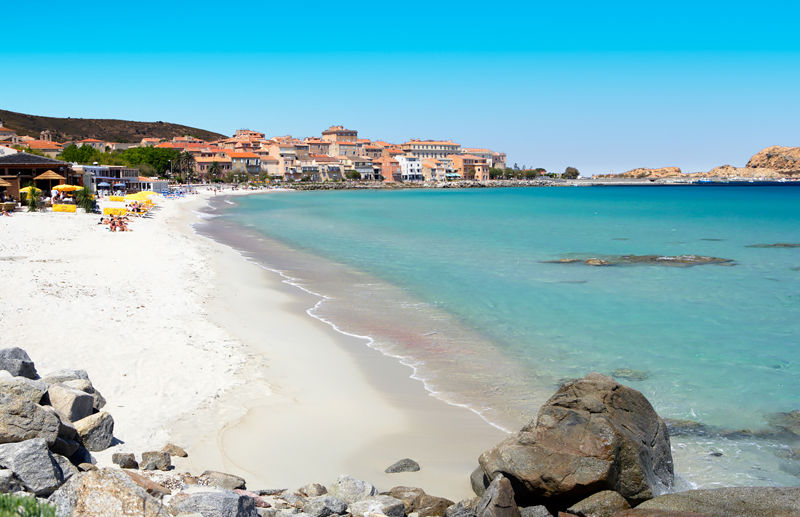 Île Rousse: old-world sophistication
The town of Île Rousse – literally the Red Island – takes its name from the distinctive red rocks which are such a feature of this coastline. Its beach is a chic spot to sunbathe with spotless sand, bright, clear water and historic buildings lining the promenade. Île Rousse has the bustling yet laid-back atmosphere of a classic Provençal town, filled with traditional small shops, cafés and bars which cater happily to visitors and locals alike.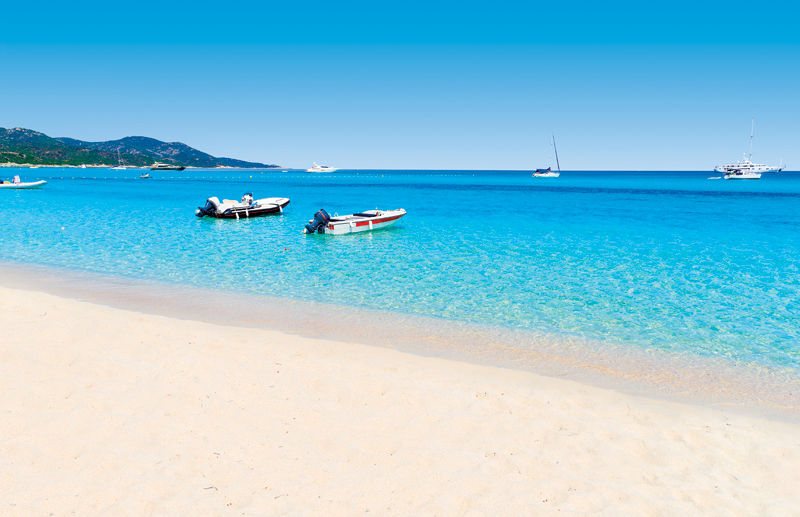 Saleccia Beach: 1000m of pristine white sand
Situated west of St Florent and accessible only by boat or 4x4, this wild beach was featured in the film The Longest Day. The untouched landscape which attracted the film-makers will appeal to couples and anyone looking to escape the crowds in high season, and a day trip here makes a good contrast to the comparative sophistication of nearby St Florent. There are no beach facilities and little shade however, so do come prepared.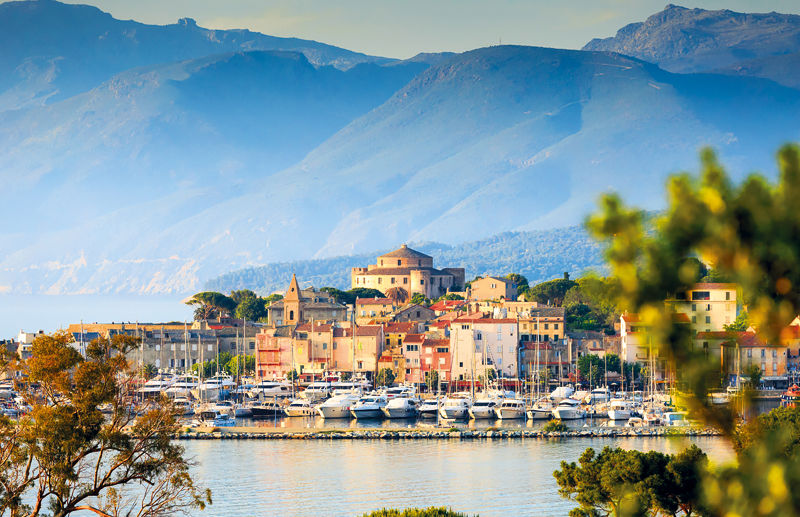 La Roya: St Florent's handy town beach
Cap Corse has some spectacular beaches, especially the more isolated ones, but sometimes it helps to be somewhere with all the facilities easily to hand. La Roya can be reached on foot from St Florent town, ideal if you have younger children or just want an hour or two on the sand. There are plenty of watersports available, including sailing, windsurfing and various motorised options. The beach is very family-friendly and therefore does get busy in July and August.